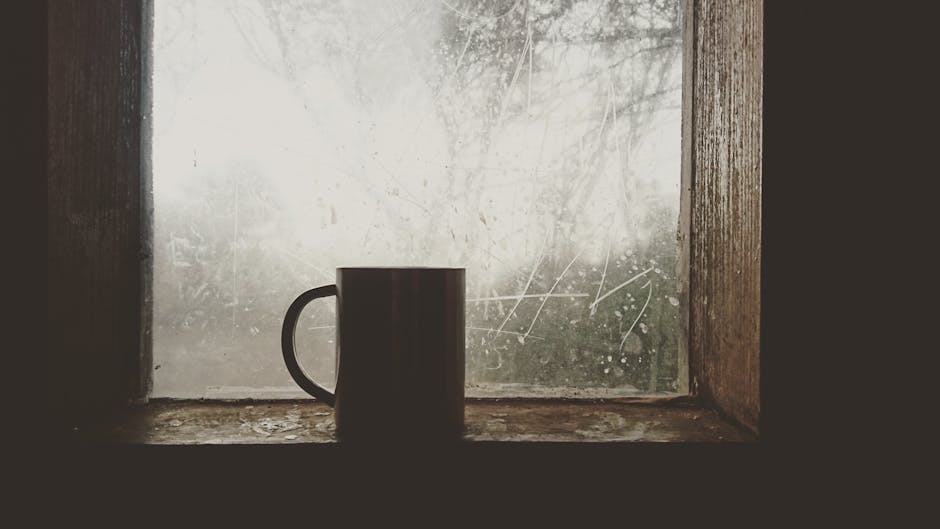 He noticed the mug in the frosted over window and decided to go in. The front and back doors were locked and boarded over with thick wood. However, a broken window allowed him access. He put his rucksack and sleeping bag through first. Then being careful not to snag any of his clothes, he squeezed in and found himself in a kitchen.
There was very little left. Just a few cupboards and the sink. He tried the light switch, but found the power to be off. Next he tried the sink taps. No water came out which meant there was none or it was frozen in the pipes.
Collecting his rucksack and sleeping bag, he decided to see the rest of the house. Every room was almost empty. There were a couple chairs knocking about, scraps of newspapers, a few books and empty cans. The walls were blank and the floors bare. The abandoned house felt colder then it did outside.
He went back to the kitchen after his wander. Putting his stuff down again, he decided it was better then nothing. He went to the window and looking out the dirty glass, he saw it was snowing. The flakes were melting just as fast as they were falling though. The wind seemed to be picking up though and the sky was already darkening.
Looking around the kitchen, he found a cupboard door that had come off and was resting on the floor. Picking it up, he used it to cover the broken window and that helped lessen the draft from outside a bit.
Then even though he didn't really want to, he got his sleeping bag out and set it in the far corner of the kitchen. The window was further down, but still close if anyone else decided to come in. He got in the sleeping bag still wearing his shoes and coat. He lent against the wall and crossed his arms over his chest.
Looking at the mug on the other window sill above the sink, he wonder who had left it there. The last owner of the house? A builder? The new owner who'd stripped the place then maybe ran out of money to carry on? Perhaps, it had even been another person like him?
A homeless cast out. Forgotten by everyone, seemingly invisible in many places and surviving however they could. Until, God decided the struggling was over and called them back.
Trying to keep warm, he changed his mind into getting some sleep. Letting the wind howling be his lullaby, he dozed fitfully, never falling completely into the dream realm. It was a sad habit he had gotten into over the years. Too many times people had robbed what little he had or kicked him whilst he slept in doorways and upon street corners. Even though the abandon house should have been safe, he didn't trust it.
The wind continued to howl outside, sending the snow flying thickly. Night came, a seemingly impenetrable darkness. The only sounds to be heard were the wind and the house creaking and moaning.
He listened to those noises as he lay awake. There was nothing unusual about them and he was too old to believe in ghosts. He settled onto the floor, using his rucksack as a lumpy pillow. He rested, trying not to fall asleep. However, days of walking and not eating had taken it's toll. He fought actual sleep off for has long as he could, but give in without fully knowing.
When he next awoke, he was warm but still cold. Sitting up, he looked around then turned his face to the window. It was lighter out there now, but still looked like night time. He got out of his sleeping bag, regretting it, but knowing he had too. Going to the window, he looked out and saw it was daytime. The snow had stopped falling too and it was time he moved on again.