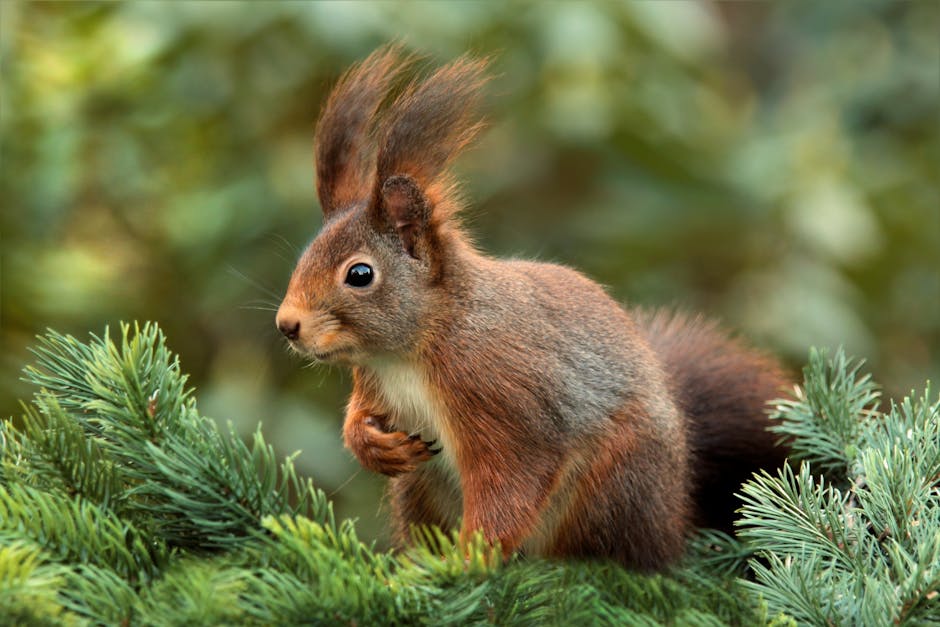 Sitting underneath the gazebo in a camping chair, Martin watched the snow falling. He was wrapped up heavily in woollen clothes and insulating underwear, but he could still feel the chill of the frozen air. In his hands and resting in his lap was a massive digital camera. It was currently off as a result of his frustrations.
From where he was sat, Martin could see very little of the park and gardens that surrounded him. He had picked this quiet corner to set up so that he would get the best photographs. Small trees covered with a thin layer of snow and bushes give him a good background. Whilst the patch of snow dusted grass give a good foreground. However, the centre of the photo was missing.
Martin sighed and checked his watch. He had been waiting three hours now and he had not even seen a flicker of a red squirrel. All that had been to the food he had scattered about was a few birds. And though the robin, blackbird and blue tits had been nice photos, it really was the main star he wanted.
Martin let his thoughts drift and of all the memories to select, he recalled one of his grandma and him watching birds in her garden from her greenhouse. He was about ten and all ready a keen photographer. That afternoon though, he was just watching and looking through a large book on birds.
'There's the robin,' his grandma had pointed out.
He had looked up to the bird table and watched the robin hopping around. Then he had gone back to the book and flipped the pages. There were large drawings of British birds in full colour and close ups of wing markings. Detailed descriptions followed in small writing.
'He out shines all other garden birds, you know,' grandma added.
'Why?' his younger self had asked.
'Because of his nature,' grandma had replied.
Martin coming back from the memory wondered what he had replied and what else grandma had said. He could not think of it, though he was sure there was more to that memory.
Looking out on the patch of grass, he saw more birds pecking at the peanuts he had placed down. He turned on his camera and took a few photos. Then the birds took flight, battling against a flurry of large snowflakes.
It's too cold today, Martin thought, probably the reason why I've had no luck.
Sighing, he looked up at the snow falling and decided to pack up and go home.