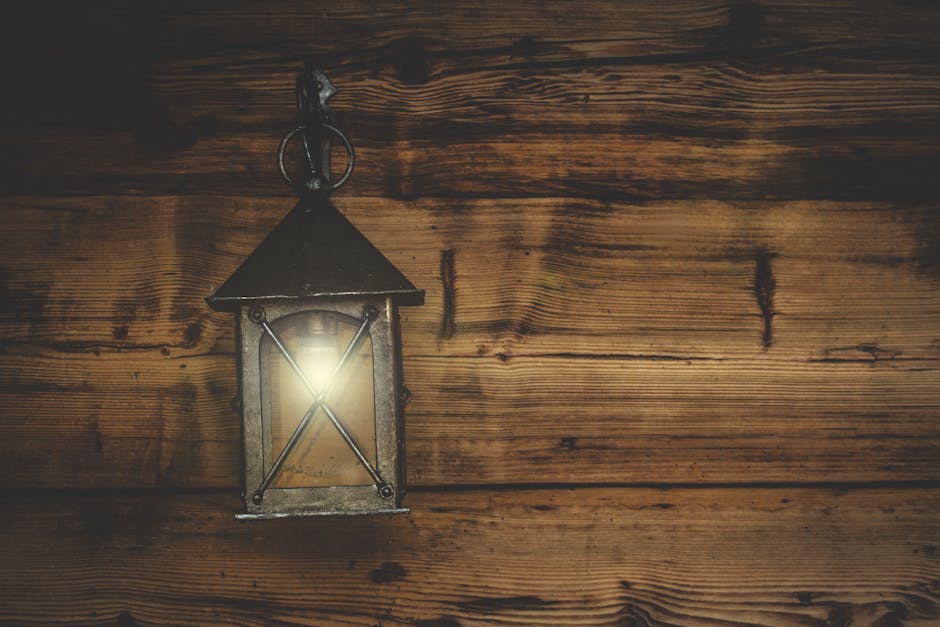 Nathaniel waited on the doorstep to the lighthouse listening to the rain and wind picking up. He knocked again, louder this time then felt a chill go up his spine.
What if I'm too late? he thought.
He reached for the door handle and tried it, the simple brass knob turned and the door opened on squeaky hinges. He shone the lantern in and though he had not given much thought to what he would find inside the lighthouse, he was pleasantly surprised.
Many years ago, someone had re-done up the lighthouse and turned into in a comfy home. The ground floor had been made into seem like the front hallway of a house. A light bulb with a white shade on it hung down from the ceiling. The walls were painted pale blue. A handmade rug covered a large area of the floor, an empty wooden hat stand stood next to wall hooks that held three coats and a small wire framed rack on the floor held a collection of boots and shoes.
Nathaniel collected his case and stepped inside. The stone spiraling stairs were straight ahead of him attracted to the wall on his left. Next to the stairs was a small table that held a very old fashioned phone and a vase of fake red roses. Then he spotted a totally out of place door set into the far wall with a little sign reading bathroom. He pondered this then wondered if he should take his coat and shoes off.
Footsteps sounded on the stairs, catching his attention.
An old man appeared coming down. He wearing a white shirt, blue jacket and blue trousers. A scrubby beard covered the lower half of his face and his blue eyes flashed with worry and panic.
'Are you him?' the old man cried, 'Father Tawny?'
Nathaniel nodded, 'yes, I am.'
'I'm Tom, the station master…well, retired now. The trains don't stop here any more. But I still volunteer from time to time. I was meant to meet you. But Mrs. Fitz, she begged me to stay with her in case she passed before you came,' Tom gushed.
'And is she…?' Nathaniel trailed.
'Hanging on, just about though…' Tom added in a dropped voice.
'Then I must- here,' Nathaniel said and give the lantern to Tom, 'Sorry, I stole it and broke it. I would not have made it across that marsh without it though, thank the Lord.'
Tom stared at the lantern as if he had never seen it before then nodded his head. He blew out the candle and placed the lantern down next to the table.
'Come up, then,' he spoke.
The old station master turned and led Nathaniel up the stairs. The first floor was a kitchen with the cooker, sink, work tops and cupboards special made to fit the rounded walls. A small fridge and freeze took up all the room under the stairs. A small table and two chairs stood in the middle. Above the sink was a net curtained window.
They carried up to the second floor which was a living room, once again the furniture had been made to fit the round walls. There was a sofa, an armchair, a TV stand, cupboards and a bookcase. Carpet covered the floor and wall lamps lit up the room. A window above the sofa had a curtain half drawn across it. Nathaniel marveled at it all. The place seemed so homely.
They climbed the third section of the spiral staircase and arrived in a dimly light room.
'This is it. The bedroom,' Tom pointed out as he came to a stop.
Nathaniel give a nod. Two small single beds was opposite them, bedside tables were either side with lamps on them, there was a small dressing table and a wardrobe tucked under the staircase which carried on upwards. A window was slotted between the two beds, a dark curtain pulled tightly across it.
'Mrs. Fitz?' Tom said softly and moved to the first bed.
Nathaniel followed him and saw an old woman laying in the bed. The blankets were pulled up tight around her so that only her face poked out. A white night cap was on her head, keeping her hair back. She seemed to be struggling to awake.
'Sit down, Father,' Tom said indicting a rickety wooden chair next to the bed.
Nathaniel placed his case down and sat.
'Mrs Fitz? I'm Father Tawny. Shall we prayer together?'
The dying old woman's eyes eased open and looked up at him.
'Yes,' she breathed through dry cracked lips, 'but first you must do something for me.'
'Yes?'
'Hundreds of years ago, when the sea surround this lighthouse, the owners and men from the village use to wreak ships on the rocks by turning the light off. Then they would salvage what they could from whatever washed ashore,' Mrs Fitz spoke.
Nathaniel frowned, wondering what that had to do with anything. He moved closer and listened more carefully as the dying woman began speaking again.
'As a child, I would play with the children from the village and we played a game called Wreakers. In the early evenings, a few of us would be here and we would turn the light on and off as the other children pretended to be ships and tried to reach the lighthouse from the village across the marsh.'
Mrs Fitz stopped and drew in some shaky wheezy breaths.
'Take your time,' Nathaniel spoke gently.
Mrs Fitz wet her lips and continued, 'one evening as we were finished playing Wreakers, I realised my younger brother had not returned. We set out looking for him, but we could not find him. I had to tell my parents and they with the other villagers searched for him. Finally, it was decided he had fallen into a deep marsh pool and drowned.'
'Oh. I'm so sorry,' Nathaniel uttered.
The bed clothes moved and a wrinkly weak hand appeared, reaching out to him. Nathaniel took it, clasping Mrs Fitz's hand in between his. He brushed the cooling skin with his finger tips, trying to offer comfort to the old woman.
'Please, Father. Go out into the marsh and help guide his spirit to Heaven. I hear him crying so often that I know he's out there still. A little boy so lost and lonely.' Mrs Fitz begged.
'Yes, Of course,' Nathaniel answered.
'Do you need assistance, Father?' Tom asked.
'Go with him and be my eyes!' Mrs. Fitz cried out.
'I shall,' Tom answered.
'We will be back soon,' Nathaniel uttered.
He stood and collecting his case followed Tom back down the stairs.
To Be Continued…