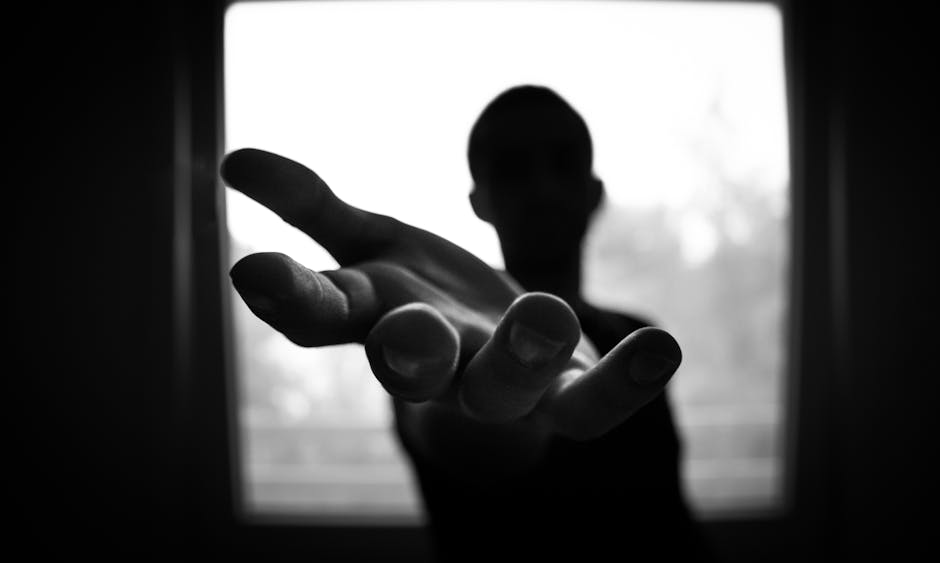 Most people don't really know they are dreaming. They just wake up realise they've had a dream and then get on with their day. Me though, I always know when I'm dreaming. I guess it's because for years I've had the same dream. I've never really told anyone about it fully. When I was younger, I told my parents a few times about it but they just said it was a nightmare and it would go away.
The dream never has though.
So why now do I want to share it with you? I guess it's because we know that by the time you read this I'll be dead. So, it really won't matter anymore. I'm worried though that this dream won't die with me and it might get passed on to you. So, I thought I better write everything down and if the dream ever does come for you then you'd be more prepared and maybe do what I could never figure out; break the cycle.
The dream is the same all the time. Nothing, not even the tiniest detail changes nor does the events. I've tried many times to change something, but it has never worked. Also, I've never found a pattern for the occurrences. Nothing seems to bring them on or makes them stay away for long. The dream seems like a ghost; appearing and disappearing when it wants to.
The dream begins when you wake up in a dark room. For a few moments, you think you really have awoken and it's the middle of the night. Then though you began to see things and the realisation that this is not your room dawns. You see a table, an empty bookcase, a tall leather armchair and a window.
As you began moving around, you'll notice other things; the smell of flowers even though there's none in the room, the breeze of fresh air though the window isn't open and there seems to be no door. Soft sounds that you are not sure what they are; voices whispering maybe? Faint footsteps, the patter of animal paws. You feel the furniture, it's solid and cold.
You study the bookcase and see that it's not actually empty. There is a book in the bottom corner. Pulling it out, the book is thin and black, you open the pages and see a language that is beyond you. The letters seem to move across the page, twisting and transforming, but still you can't read them. You put the book back.
Unsure what to do, you go to the window and look out. There is no curtain or netting and the window is sealed. No matter what angle and how far you look, you can never see out of the window. A blackness masks the glass, leaving you no hint of where you are.
You can continue to inspect the room, but you'll find nothing else. Time might then began to pass but sometimes he appears quickly. Once again, I have found no pattern to his appearance. Sometimes you feel you've been waiting mere moments, other times it's hours or days trapped within that room.
The man always appears though. He seems to come from the window, shifting out of the darkness. Taking the form of a shadow at first, but then becoming more solid. He is a dark man; black from toe tips to the fine strands of hair. Backed by the window as he always is, you can never make out any of his features and often he seems to be one with the darkness.
You can try talking to him, but he'll never answer back. For years, I have questioned him, but not once has he uttered a word. Perhaps, things might be different for you and maybe he will break his vow of silence. I have also tried different things; standing or hiding in different places, giving him the book etc. But nothing works.
Then he holds his hand out and waits for you to take it. I've tried not to. I have fought hard to ignore him and often I have stood facing a corner with my back to him. No matter what, somehow my hand always ends up in his! Then his hand closes on mine, holding it tightly and I feel a strange coolness.
He begins to fade back through the glass slowly. You can't take your hand out of his. I've tried but found no solution. He vanishes totally and you see your hand has gone to and the darkness is creeping up your arm. Even if you panic and scream, nothing can be done. The fear is so over-welling that you get dragged down with it.
Then you are surrounded by total blackness and nothing else can be done.
When you awake because despite everything you always do, the dream will seem gone but it never really does. It lingers at the back of your mind and you'll catch yourself questioning the dream though you might have been thinking of something else. Nothing will resolve though and the memory of the dream will stay with you like a scar.
I really hope that you don't have it. I hope it dies with me. But since I can't be sure, I hope you can find some comfort in this letter and know that you weren't alone.