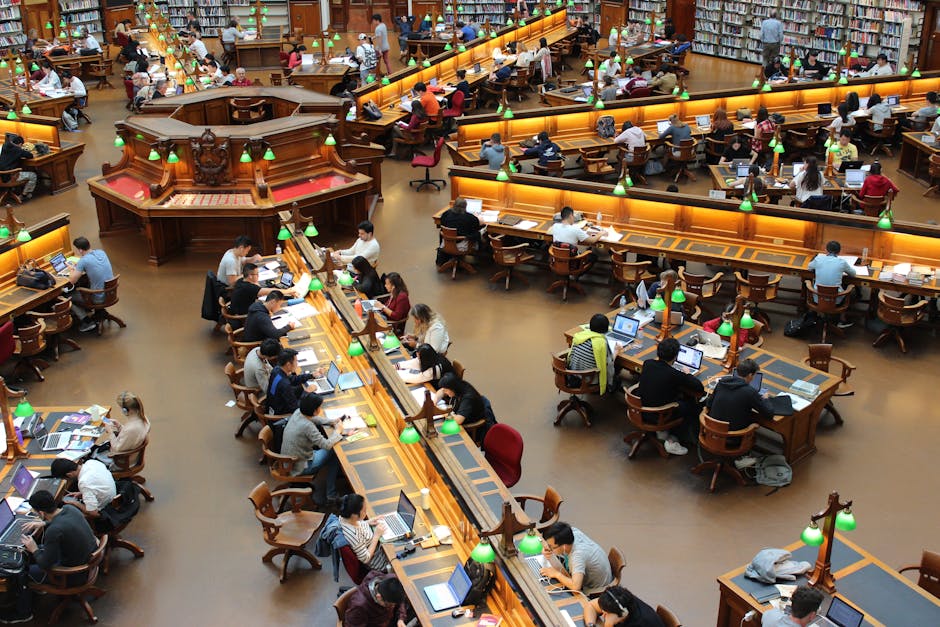 I had no idea what the person next to me was doing. In fact, I had no idea what anyone in this office or even building was doing. It was a strange thought and one that had not even dawned on me before.
I looked around, taking in the long rows of desks, the tops of computers and stacks of papers. Someone was sat at every desk, typing or writing away, their heads mainly down. There was a low murmur of voices, tapping keys, scrabbling of phones and churning of machinery. Around the walls of the room rose the bookcases. They were packed with multi-colored book covers and contained all the knowledge of the world, from start to finish.
How long had I been working here now? Five, six, seven years? And not once had I thought to find out what this company was and what the other workers did. There had never seem to be any need though. I had always known my job and just got on with it. The awareness of everyone else had been there, but I guess I had never really noticed.
I peered over at the person to my right. It was a woman and she was busy tapping on a laptop. There were books, paper and pens scattered on her desk. She ignored me, either not realising I was watching or not caring. She was working on a research piece about monkeys, something which I could link to my own work.
I turned to the left and looked at the man there. His desk seemed the same as the woman's, only he had no laptop and busy handwriting notes. There were many large books open before him. He was writing about monkeys in films. Once again, he didn't seem to care I was watching him.
I got up and slowly made my way around the room. Everyone was researching and writing about something different and yet it all connected together. Finally, I concluded that we were working on a complete history of Earth's animals. Each person had been given a different animal and subject matter which at first seemed a little out of place, but was actually a piece of the jigsaw we were creating.
I went back to my desk. My thoughts really awake for the first time.