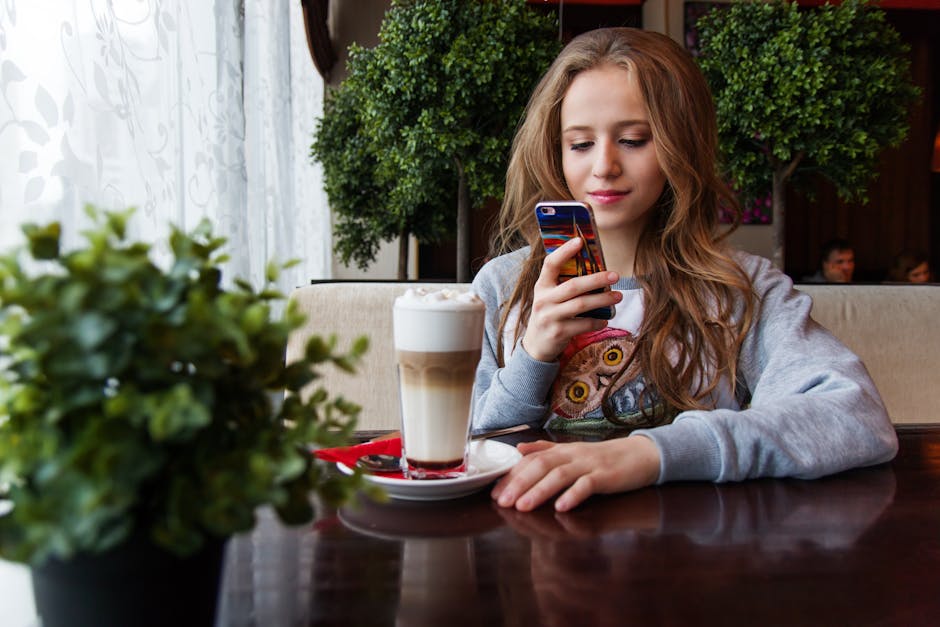 Was she late or had I missed her? I sat down and searched the coffee shop for her once again. Of her lovely long red hair there was no sign between other people's heads. The chattering voices were loud today as the weather was bad and people were seeking warmth.
The door opened, letting in high street noise and the sound of the rain. I looked up and there she was, hurrying to join the queue. She folded her umbrella away and took down the hood of her coat. Her hair was dull today, but I didn't mind that.
I sneaked glances then when she got a coffee, she squeezed in at a table close by. We always seemed to sit close to one another. Sometimes, I or she would do it on purpose, even if we were the only people in here, we'd pick spots a little away from each other. Other times though, our closeness seemed be coincidence.
She started looking around and I dropped my head to my phone. I couldn't meet her deep green eyes, but I knew with a look between my eyelashes that she had spotted me.
When she finally turned away, I fixed my gaze on her and that was the start of our looking game.